About Us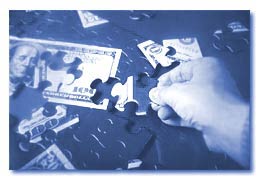 We know that people want a financial professional that is highly competent. One that is able to deliver a full menu of services with excellence. But many, when they interact with their professional, feel intimidated, inadequate or embarrassed. Our philosophy is to deliver high levels of services in a warm welcoming environment so you feel you have a helpful friend who is working with you.
We are a CPA firm that offers a wide range of financial services to individuals and businesses. We can help you with:
Tax planning and preparation
Financial systems and reporting
Investment and insurance advice
Financial planning of all kinds
Business consulting
Individual coaching
We want you to get the best accounting, financial and tax help possible. Explore our Web site to find out more about our services and take advantage of our many helps and tools. If you have a question or would like to schedule a meeting, please contact us via e-mail at David@ChanningCPA.com or by phone at (267) 948-7200.